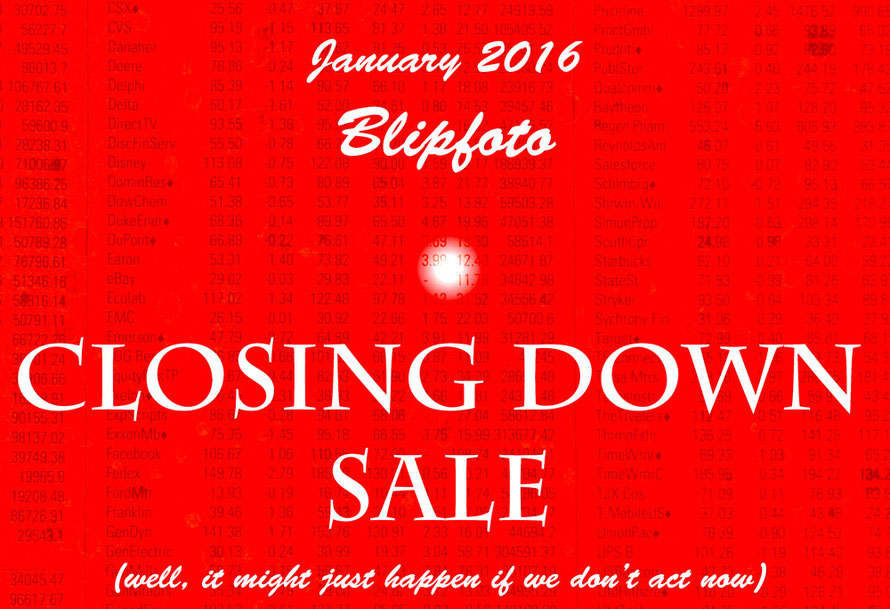 Posted on Jan 3: Additions in this colour font.
I thought I'd just give a quick reaction to the #pledgeblipfoto initiative and the state of the fundraising campaign as we near the crunch meeting with the owners of Blipfoto on or near 11th January 2016.
The Pledge Total
On the plus side the pledge-ometer continues to chug upwards – with a £14k increase in the last couple of days. The total now (09.56) stands at £85,623 (I just put in my third pledge).
The link to the pledge figure and the blue slider scale above (not very obvious – to me at least) is here.
Numbers taking part
This morning the #pledgeblipfoto tag reveals 39 pages of 18 blips a page. A total of 702. There are a few multiple entries here and I'm sure some (like me) forgot to put the tag on (I have now). (If you search by  'Blipfoto pledge' you get 50 pages but this includes many non-challenge blips).
Just less than 20% of the 3,698 blippers who posted at least one blip in November 2015 responded to the challenge and/or put the #pledgeblipfoto tag on their 1st Jan blips.
This is a great response (702 posts) but also a troubling one (20% of Blippers) given the crisis Blipfoto faces.
The Crunch Meeting on or near 11 January 2015
On or near 11 January 2016 Blipfuture will meet with the owners of Blipfoto. This is how this meeting will proceed (see Blipcentral post 24 Dec 2015),
'If we are all confident that the crowdfunding will succeed we will start detailed negotiations [on the purchase of the Blipfoto assets]. If the existing owners are not confident of success at that time we are likely to lose this opportunity, and Blipfoto will close.'
To summarise, Blipfoto is likely to close after this meeting if
a) the Blipfuture directors are not confident that the crowdfunding will succeed (minimum target £180,000); and/or
b) the current owners of Blipfoto are 'not confident of the success' of the crowdfunding.
The stakes could not be higher.
Funding and Numbers
As of today( 3rd Jan 2015) at 09.56 the pledged donation/investment total stands at £85,623.39.
That is 47.6% of the minimum total Blipfoto needs to survive of £180,000.
The last Blipfuture update on the funding campaign (24Dec) showed that £59,431 had been pledged by 614 people at an average of £97 a head. Extrapolating from that per/head figure would give a total investor/donor number of 882 for the current total of £85,623.
(I suspect the per head figure may be higher, and the number of pledgers lower given the amount of double and triple pledging that is probably going on).
The Crowdfunding Campaign
The campaign has now been running for a month (it was announced on 4th Dec 2015).
It has been a difficult campaign to run – ideally you build up expectation before you put up the pledge box but Blipfuture did not control the timeframe for the community buyout. We have gone from a standing start, there was a steep learning curve and it is an odd situation where you are reliant on someone else to use their data and systems to make contact with potential investors/donors.
The investor/donor split and the time it took to allow non-EU/EEA/CH donations put a kink in the momentum of the campaign. And confusion over deadlines (1st March or the imminent meeting of 11 January) have probably not helped. But that is all water under the bridge and largely a result of a situation not of our making.
A month in, with just less than half the total of £180,000 pledged.
So what to do?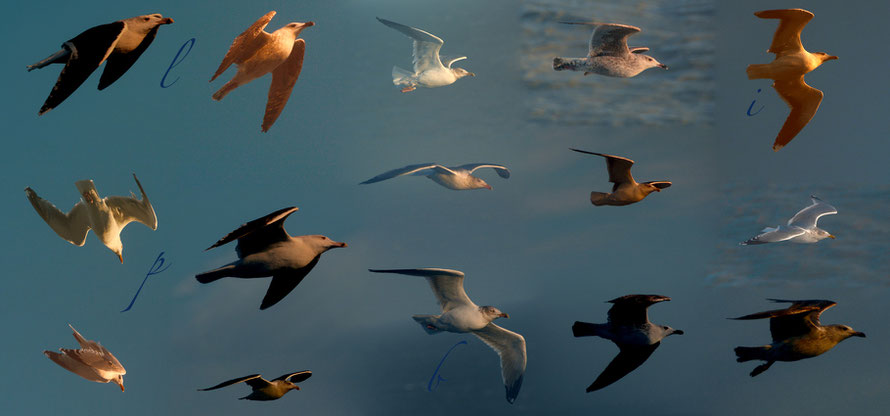 Is there more juice in the bottle?
I am still surprised how small the core community of Blipfoto appears to be. It doesn't necessarily equate to the numbers of blippers doing the New Year challenge nor to the number of pledges. And it's vital to remember that there are those who are not in a position to pledge.
But even so, it looks like the core community of regular blippers who are committed enough to pledge financially or pledge their support and determination to do what they can is less than one thousand.
That more than big enough for me but it has implications for fundraising and possibly future membership numbers and charges.
I do wonder that so many people posting New Year blips seemed unaware of the #pledgeblipfoto challenge or the imminent peril faced by Blipfoto. And some of those unaware Blippers were solid day-by-day blippers (a very rough guess would be 15% of those blipping). Others were more sporadic and some were blipping for the first time in months.
I know some blippers are very unkeen to be approached directly on these issues and there has been some concern at the enthusiasm of other blippers to do this by posting on their journals.
But surely we need to reach out (sensitively) to other blippers and at least make sure they are aware of what is going on? And if that ruffles a few feathers so be it?
It does occur to me that winning each and every investor and donor is important not only for their financial contribution they make but also because this shows a commitment that hopefully will follow through into a paid-up membership in the new Blipfoto.
As such, each new contributor to the crowdfunding campaign is vitally important as a future indication of the revenue stream and financial sustainability of the company. Big, medium and small investments are all really important as are the actual number of investors. It's critical to bear this in mind.
When the Blipfuture Directors sit down with the current owners of the company they will not only be looking at the 'money on the table' but also at forecasts regarding the future sustainability of the company. After all, what's the point of having a block of non-voting shares in a company if it is going to fold in six months to a year. So every new contributor (as well as every contribution) really, really counts.
There is a real issue here about 20 per cent of the community carrying the other 80 per cent.   I know it is ugly to say it. But there it is. I personally am very happy to pledge where others can't. I'm less so where others won't. But I'll go ahead anyway.
And I don't know if 'won't' or 'can't' or the difficulty of key messages reaching the broader community is the issue here. But at the very least can we not get another email out in the next three days that spells out the situation? And make the banner across the top of the Blipfoto page more informative and  forceful?
Otherwise, we are going out of business unless current pledgers more than double the amount they have already pledged.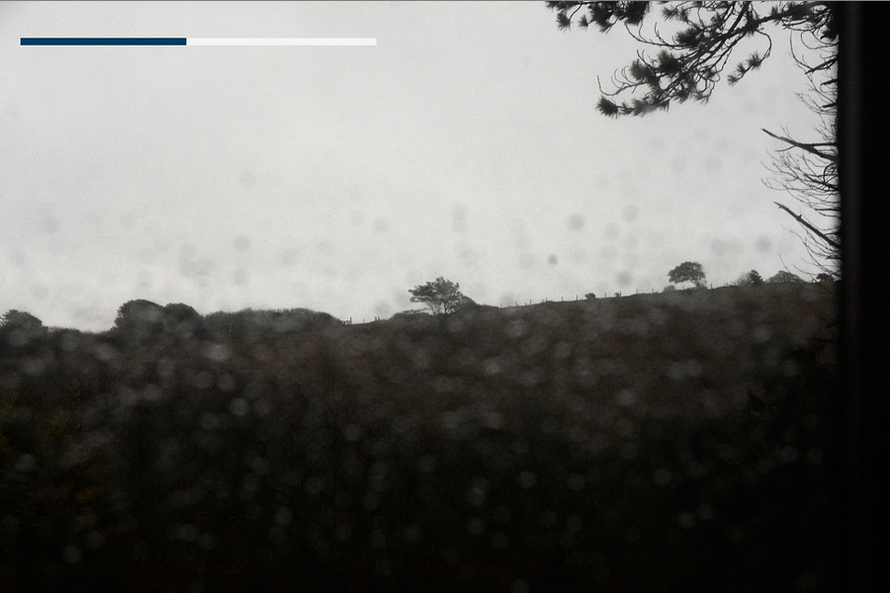 Is there a wider community?
The Blipfuture Financial Projections ('Financial' PDF at the bottom of this page if you are registered) shows a wider community of unique visitors to the website of nearly 120,000 a month. It is a shame that the banner is not visible to them and that there is not an easy way to donate small amounts (particularly for those inside the EU). There is a problem here because Blipfuture is not a registered charity and does not have charitable objectives. This excludes us from using myriad easy-to-use donation portals.
Presumably a lot of these visitors are friends and family of Blippers who drop by to look at their journals. Is there any way we can reach out to them? Even a one per cent response at £10 each would be another £12,000?
Are there commercial partners or sponsors?
I think that we need to consider all options at this point even though the timescales are now very short. Mention was made in the original business plan about the possibility of commercial partners investing in Blipfoto? I wonder if there is any news to report on this front?
The  owners will give it up for free?
There is a view that the Blipfoto owners might simply take what money is offered them. I don't think this will happen and even so the payment for the assets is a mix of cash (less than £60,000 I reckon), shares in Blipfuture and long-term payments.
It's worth remembering that the Blipfuture documents talk about a 'very significant' part of the £180k being for the running of Blipfoto - start-up costs, the working capital and cash buffer to run the company over the first year (the projected 'loss' for Year 1 and 2 before drawing on the £180k is £105k and the cash buffer is £23k which makes £128k. Leaving only £58 for a cash payment). (see Blipfuture CIC - Financial Projections).

The fact of the matter is that as the crowdfunding stands (£89, 563 at 12.17 4 Jan) there is not enough funding to keep the projected Blipfuture afloat for the first year, let alone the cash element of the payment to the owners.

Given the tightness of the timescales it seems to me the options are limited:
a) Redouble efforts from the centre (emails, banners, posts) to ensure all Blippers know what is going on. Every new contribution and every new investor is important.
One day this week everyone to blip a blank screen or "For Sale' sign with a huge banner or blank screens or something else?  (added 4th Jan with thanks to MadchickenWoman and David Stebbing)
b) Individual blippers to keep the crisis firmly in their posts and photos with links to info and pledge page.
c) Pledgers who can to up their pledges (remember nothing goes out of your account until and if we reach the minimum £180,000 target)
d) Maybe we should do a challenge a couple of days before the crunch meeting where we 'reach out' to the owners of Blipfoto. Ideas please.
Who knows how the meeting on or near 11 Jan with the owners will go. Who knows what assessment the Blipfuture directors will make before the meeting of the crowdfunding campaign's potential to reach the minimum target of £180,000. And who knows what assessment the owners of Blipfoto will make.
Last year 1,104 community interest companies were dissolved (of over 10,000). This was largely because they could not access funding (p.25 of this report).
Let's do everything possible after the huge amount of work undertaken and the funding pledged to make sure this is not the fate of Blipfuture CIC.
Please comment your ideas for saving Blipfoto below. I'd appreciate it you left your Blipfoto name.
For previous blogs go here. For a brief summary of the Blipfuture proposition that some have found useful see this one in particular.  Thanks to all blippers who've read and commented on previous blogs. Particular thanks to AkkuV for our discussions of statistics and Blipfoto users.