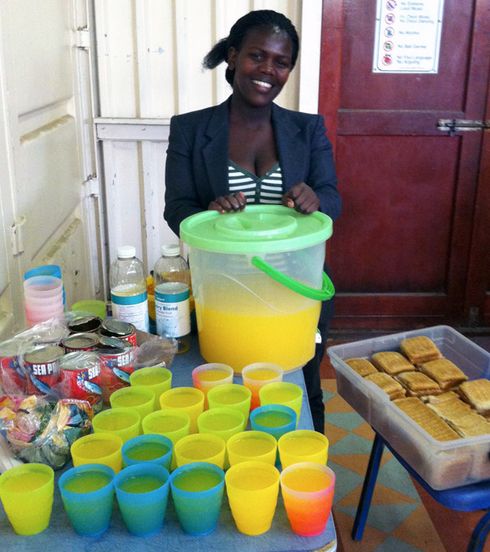 Jikeleza Dance works in the township of Imizamo Yethu.
Here is a table of the long-awaited 2011 census breakdown for the informal settlement of Imizamo Yethu in Hout Bay in the Cape Peninsula in South Africa.
The total population of Imizamo Yethu was 15,538 comprising 6,009 households with an average household size of 2.59 - many of which will be single-parent households. 44 per cent of the population is under the age of 25.
In very brief summary the table shows that:
three quarters of households live in shacks;
a quarter of households have no income at all and half live on less than £21 a week (R1,600 a month);
a third of the working age population is unemployed;
over two-thirds of the population over 20 years of age has not completed secondary education;
access to services is average to poor with a fifth of households having no access to electricity, two thirds having acess to piped water though communal standpipes and a third having no access to flush toilets.
To put this into some kind of context the white population of Hout Bay (9,778) has
an unemployment rate of 3.3%;
87% of housholds have an income of over R3,200 a month while 51.8% have an income of R51,200 a month;
63% have gone onto higher education
98.8% live in formal dwelling i.e. proper houses
Imizamo Yethu 2011 Census Details
Housing
77% of households live in informal (shack) dwellings.
Employment and Income
33% of the labour force (aged 15 to 64) is unemployed.
24% of households had no income
26% of households have a monthly income of between R1 and R1600 (£90)
50% of households (in number 3,005 households and approximately 7,783 people) are living on less than £21 a week
29% of households have a monthly income of between R1,600 and R3,200 or less.
Education
69% of those aged 20 years and older have not completed secondary education Grade 12 or higher.
Access to services
62% of households have no access to piped water in their dwelling or inside their yard.
32% of household have access to no toilet system at all – no bucket, latrine, flush toilet etc.
38% of households have no access to a flush toilet connected to the public sewer system.
20% of households have no electricity for lighting in their dwelling and use paraffin and candles for cooking, heating and lighting.
22% of households have no source of heating.
39% of households do not have their refuse removed at least once a week.
You can download the City of Cape Town 2011 census profiles of Imizamo Yethu and Hout Bay below. For more on Jikeleza Dance and Hout Bay see these pages of my site.
Imizamo Yethu 2011 Census Profile from City of Cape Town
2011_Census_CT_Suburb_Imizamo_Yethu_Prof
Adobe Acrobat Document
501.3 KB
Hout Bay 2011 Census Profile from City of Cape Town
2011_Census_CT_Suburb_Hout_Bay_Profile.p
Adobe Acrobat Document
470.3 KB