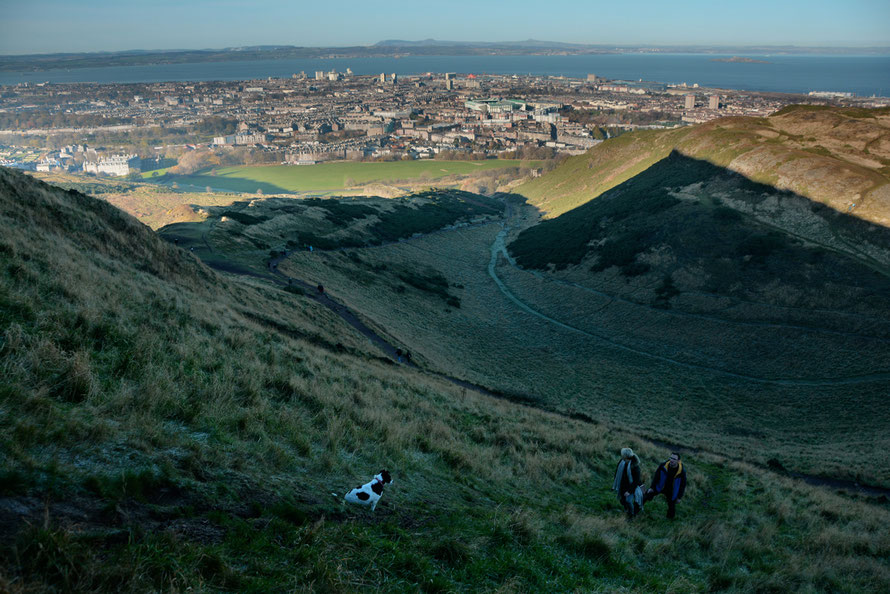 A crisp frosty brilliant day. I dropped The Principal off at a conference near Hollyrood and drove around the park, stopping in Duddingston village to take a few photos of the church and the loch. A police diver was getting ready to do something with the loch - I hope it was not connected with the notice I saw for a man who went missing  in the vicinity back in October.

This part of town was all new to me and I rushed back to the flat to get some more clothes, boots and my camera. I then returned and walked up to the top of Arthur's Seat. Blimey. What a genius idea to put a big rock and wild park in the middle of Edinburgh.

I was amazed at the number of people at the top or going up. And the footwear. One tourist had even struggled up there with his suitcase. Another bloke bare chesting it.

I went down the steep stepped path on the south-ish side and then along the top of Salisbury Crags. Fabulous views of the town, the parliament, Hollyrood Palace.